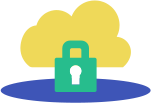 Ironclad Privacy & Security
Protect yourself from prying eyes of the government and the evil intentions of hackers. Download and upload without worrying about repercussions.
Free VPN Included
Your Seedbox also gets you a VPN. Use it to maximize your anonymity when torrenting and sneak through filters. Use it anywhere because it is cross-platform.
Ready in Minutes
No lengthy setup and works from the get-go. Get started without knowing how to configure a server or any other skills. As convenient as using Gmail or Google Drive.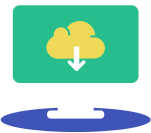 Instant App Installations
Finding and installing add-on apps is as easy as on your phone's App Store. We offer a suite of 15 Apps which include ruTorrent, OpenVPN, Syncthing, Sonnar, Radarr, Next Cloud, Plex etc.